Air Cargo Cover,
buy online

Insulated thermal pallet blanket DuPont ™ Tyvek ® Solar ™ W10 W20 Xtreme ™ W50 protective covers, transport pallets EUR UK USA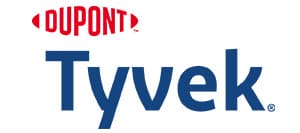 Effective protection of sensitive products against temperature variations, UV rays, solar radiation, heat, physical hazards, contamination, rain and theft.
We provide different qualities and dimensions of Air Cargo Cover products to customers requiring protection during storage and transportation.
Protect your temperature sensitive products,
supports normal breathing while evacuating harmful gases and vapors.
Tyvek® Cargo Covers are used to protect pharmaceuticals, chemicals, inks, and a variety of perishable products including fruits, vegetables, plants and flowers, dairy products and more.