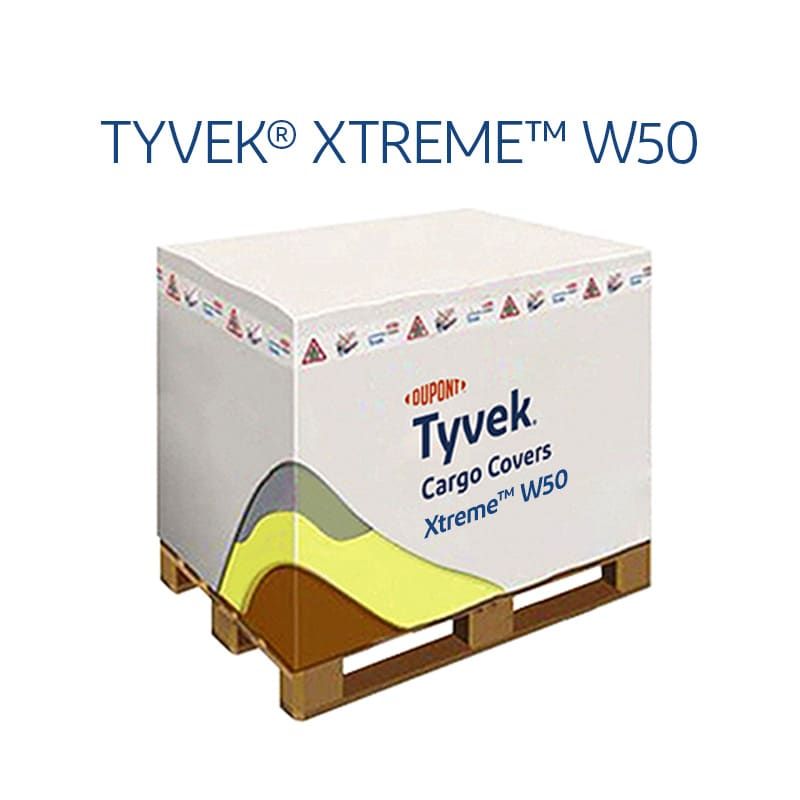  
DuPont™ Tyvek® Solar™ W50 Protective air cargo cover EUR 120x80x120
The Tyvek ® Xtreme ™ W50 Cargo Covers sandwiches a low-emissivity metallic layer between a high efficiency insulation layer on the inside and a high-reflectivity, weatherproof, Tyvek ® layer on the outside to bring a cargo cover with multiple benefits.
The entire Tyvek ® Xtreme ™ W50 Cargo Covers cover structure is weatherproof yet breathable allowing damaging condensation to be evacuated in cold and humid conditions. 
Protective air cargo cover DuPont ™ Tyvek ® Xtreme ™ W50, D15519196, Topcover
The extreme protection for your temperature sensitive products against temperature variations, UVs (sun), rain and pilferage.
Tyvek ® Xtreme ™ W50 - D15519196
Data sheet
Model

W50 Cargo cover

Type of pallet

EUR - 120 X 80 cm

Height of pallet

120 cm

Top or Base

Topcover