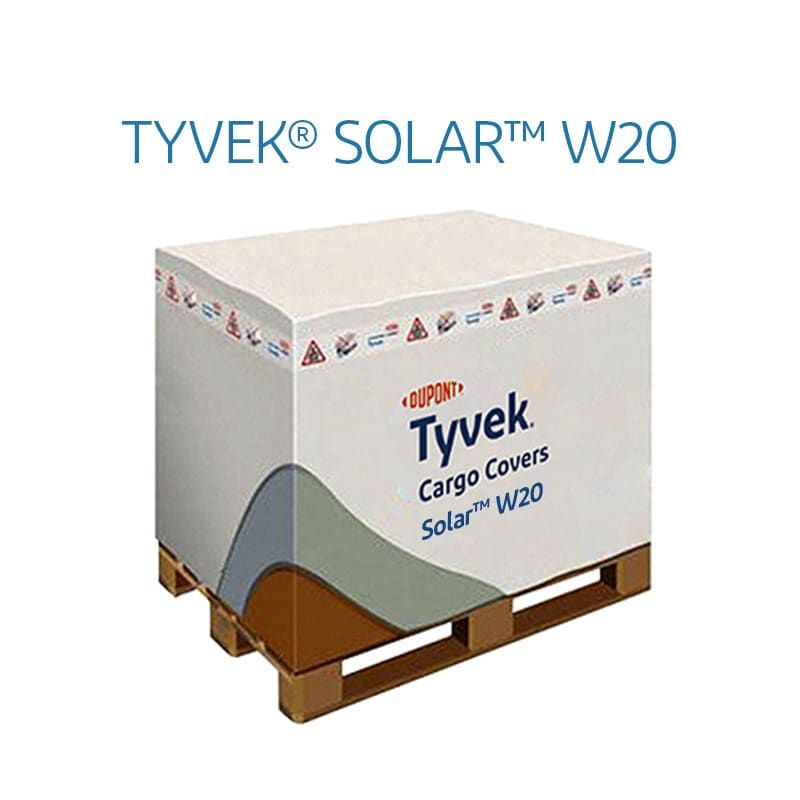  
DuPont™ Tyvek® Solar™ W20 Protective air cargo cover UK/US 120x100x160
Tyvek® Solar™ W20 Cargo Covers provide all the benefits of Tyvek®, Solar™ W10 covers but with the addition of a special performanceenhancing, low-emissivity inner coating.
This combination of a highly reflective outer surface with an inward-facing layer to reduce radiation in the direction of the cargo, makes Tyvek® Solar™ W20 the standard to beat when it comes to minimizing temperature excursions during short-term breaks in the cold chain.
Metallic layers used in cargo covers are usually impermeable to gases, and this can severely limit movement of humidity into and out of the cargo.The high quality protection for your temperature sensitive products against temperature variations, UVs (sun), rain and pilferage.
Protective air cargo cover DuPont ™ Tyvek ® Solar ™ W20, D14569778, Topcover
Tyvek ® Solar™ W20 - D14569778
Data sheet
Model

W20 Cargo cover

Type of pallet

UK/US - 120 x 100 cm

Height of pallet

160 cm

Top or Base

Topcover